Materials
| | |
| --- | --- |
| Steel | 16, 14, 12, 11, 10 gauge, and 1/2" |
| Aluminum | 1/8" and 1/16" |
| Stainless Steel | 1/8", 3/16" and 1/4" |
| Weathering Steel | 12 and 10 gauge |
Standard sizes for sheet metal are 4' x 8' and 5' x 10'. The largest size panel we can fabricate is 5' x 12'. You will save money if you keep this in mind while designing your project.
---
Example of how the Patterns can be manipulated in size and direction to work in different spaces.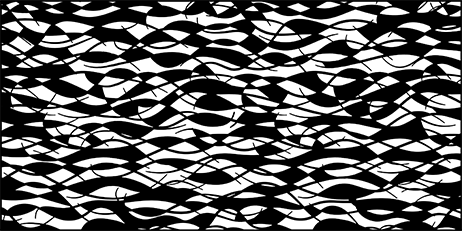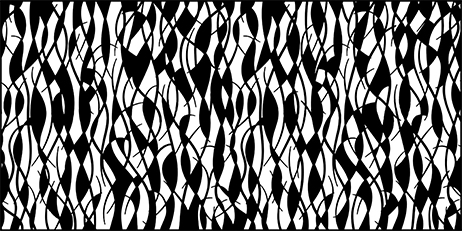 Examples of how we can adjust the pattern to increase privacy.